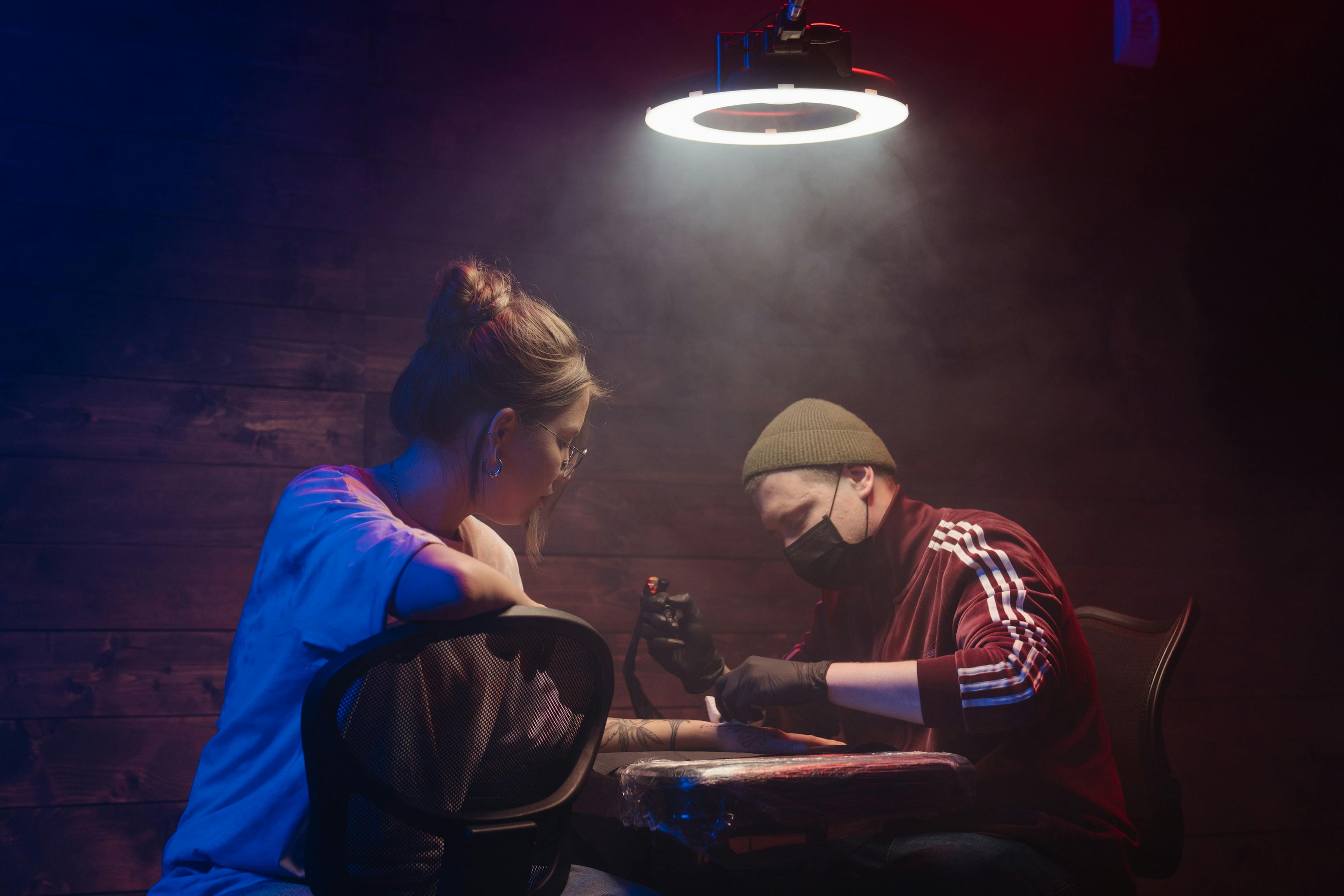 As an unprecedented virus swept the nation and indeed the world, many tattoo shops have been forced to close temporarily to prevent the spread of the deadly virus. As the threat level has lowered recently, some tattoo shops are now beginning to re-open their doors to customers with a few changes to keep everyone as safe as possible. So you may be wondering, what is it like to get tattooed during Fall 2020?
Tattoos during COVID may not seem like a priority for many, but for those who have been itching for a new piece of art, there is some good news. Las Vegas tattoo shops are opening their doors once again to start taking a more limited amount of customers.
Booking the appointment
During Fall this year, you will no longer be able to just walk into a store and get a spontaneous tattoo. Unfortunately, if that is your intention then you may have to wait for another time. If you, however, have a design in mind and are able to book a timeslot with your tattoo artist then you will be able to get a tattoo. It is imperative for you to know that you must call in advance or you will not be able to enter the shop. In order to keep with social distancing guidelines set by the CDC, it is not safe for you to enter to book your appointment. Tattoo shops are often small and therefore will not be able to accommodate many people in a socially distanced way at any one time.
If you manage to book yourself an appointment, you are ready to go onto the next stage, which is attending your appointment and actually getting the tattoo itself.
During the appointment
In general, tattoo shops are extremely sterile, to begin with, so the introduction of PPE measures and extra sanitizing is not something that is difficult for tattoo artists. You will expect your tattoo artist to be decked out in some sort of PPE, whether that be just a mask or a combination of a mask, a shield, and a protective vest, they are wearing it all to keep themselves and you safe. At the very least, you will be expected to wear a suitable face mask that covers your nose and mouth. During the fall season, you will not be able to have any tattoos or piercings within the area that your mask covers, and even so you are getting a tattoo done at your own risk.
If you feel unwell or are starting to exhibit symptoms of the virus before your appointment, make sure to call up and cancel your appointment! Yes, last-minute cancellations are very annoying for tattoo artists, but they definitely don't want to be put at risk of contracting the virus. It is never a good idea to get a tattoo when you are feeling unwell anyway, as tattooing can make symptoms worse. Additionally, the process of tattoo healing can make your immune system weaker as it works hard to heal the open wound that is a fresh tattoo. It is really in everyone's interest to make sure that you are in good health when you attend your appointment.
Aftercare
Once your appointment is finished, your tattoo artist will recommend appropriate aftercare for your tattoo. Make sure you listen to them carefully and consult their website for further information. The better you look after your fresh tattoo during the healing process, the less likely that you will have to come back into the shop for touch-ups. Tattoo aftercare is just as important during this time as normal and as such you need to make it a priority.
Overall, if you choose to get a tattoo this fall, you will be supporting tattoo artist's businesses and so long as you feel comfortable wearing a mask, you should be able to reduce the overall risk. As the spread of the virus is slowing down, the focus is changing to support businesses for the future in a safe and controlled manner. Be sure to familiarize yourself with the procedures of the specific shop you are getting tattooed at before you attend and make sure you attend in good health.