Koolsville Tattoo has been proudly serving the Las Vegas, NV, area since 1985 – one of the oldest shops in town. We pride ourselves on great and friendly customer service. We are here to serve you, giving exactly what you want and guaranteeing you'll love the custom design we help you create. Your satisfaction is our top priority. We work with you from the beginning, helping you create the custom design you want, whether you are choosing from one of our 5,000 designs or bringing in one of your own.
We have more than 15 award-winning tattoo artists available to ink your masterpiece and five body piercers for all your piercing needs.
Safety and sanitation are very important to us. All of our 3 locations are kept clean, and all of our tools are sanitized before use. Not only do we want to ensure you get the tattoo or piercing you want, we want to keep you safe even after you leave our shop. In addition to cleanliness, we also provide specific instructions on aftercare so you and your skin are kept healthy as your body acclimates itself to its new addition.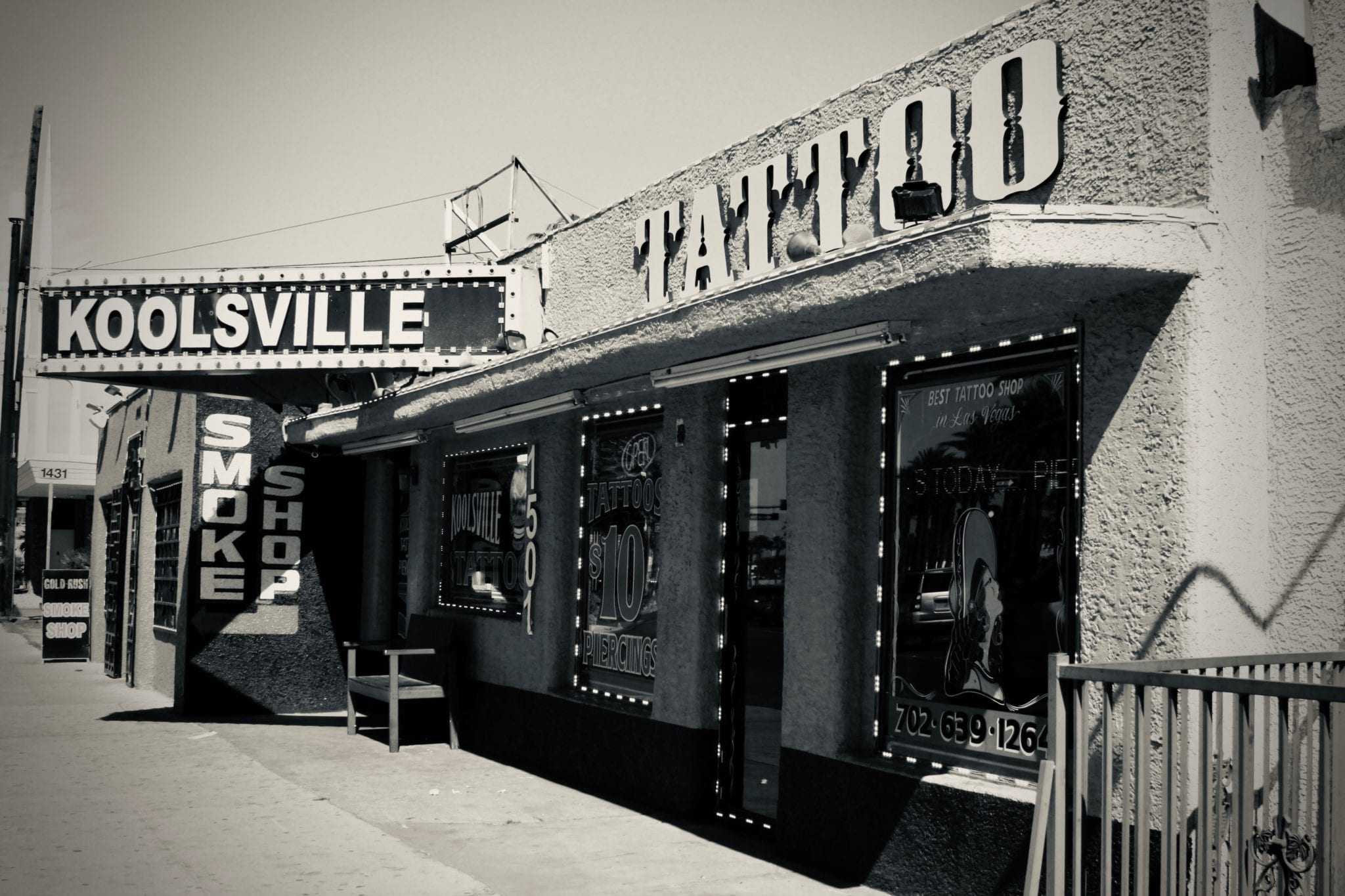 Starting as small town tattoo shop in Las Vegas. We have grown to multiple locations along the world famous Las Vegas Strip. We are mostly known for our pink buildings that you cannot miss when cruising the strip. We like our tattoo shop to stand out in the crowd. We have become the most talk about and popular tattoo shop around town.
If you are looking for the best Las Vegas Tattoo Shop in town, you can find us easily by locating a pink tattoo shop anywhere starting from Downtown Fremont St.
With so many tourist that come to Las Vegas, we like to offer our famous $10 tattoo to take with you as a souvenir for when you get home. We could also schedule you for a full day appointment also. Really take something back home to showcase.
Check out our locations map below for directions.
Conveniently located minutes away from downtown Las Vegas and the world-famous strip.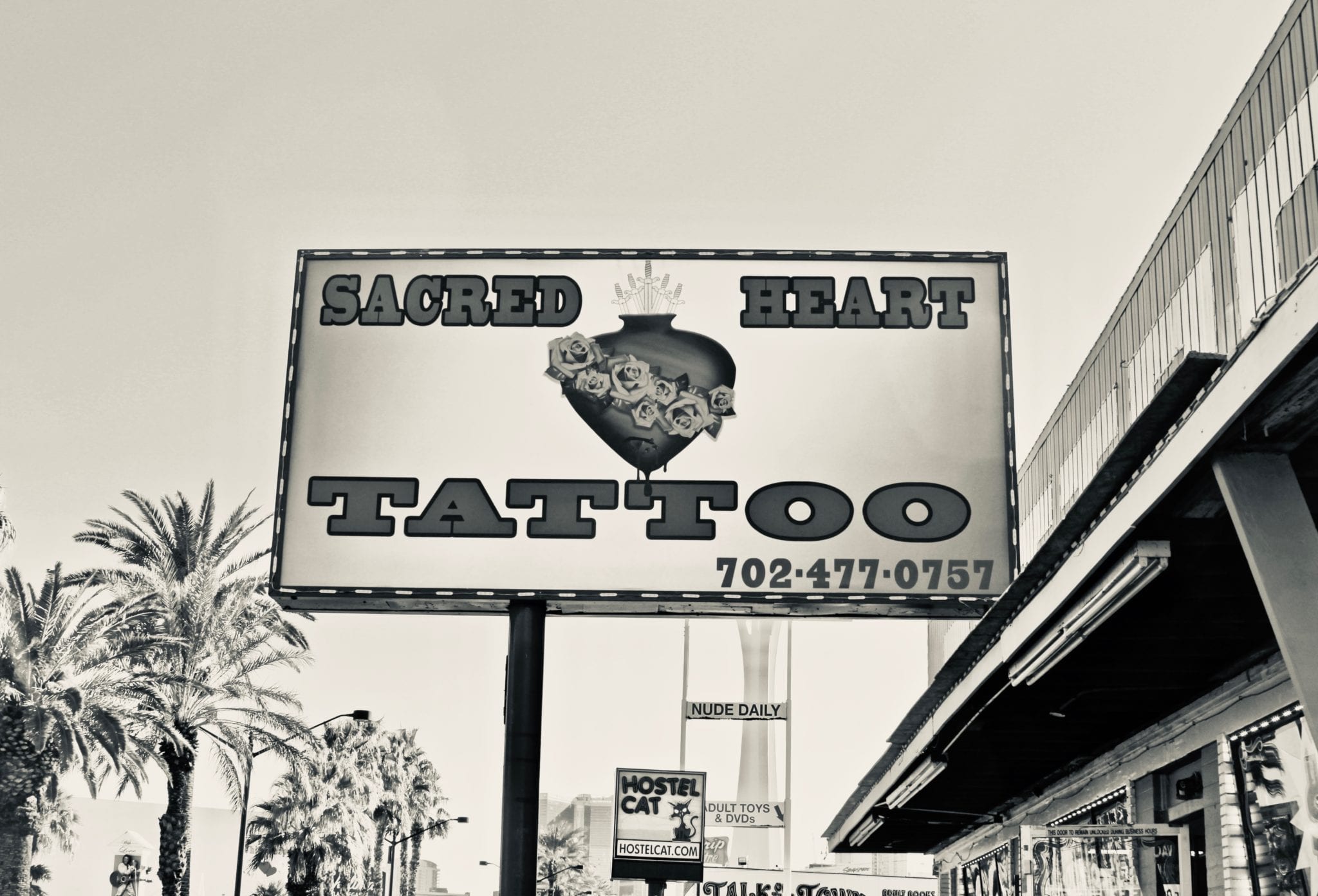 Hot Spot For A Las Vegas Tattoo Shop
HOME OF THE $10 TATTOO