Check out the Tattoo Blog Articles created by Koolsville Tattoo. We are the #1 Las Vegas Tattoo Shop with multiple locations.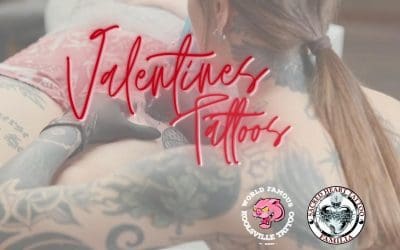 If you think that you can convince your partner to get tattoos together for valentines, our team at Koolsville Tattoo will be able to help you choose the perfect tattoo designs. If you're looking for inspiration, simply continue reading to discover some of the raddest...
Receive Tattoo Aftercare Tips
Looking for the latest news in the Tattoo Industry. By Subscribing to our newsletters you will be kept up to date with some of the latest trends. Tattoo Convention updates will be coming soon. Stay tuned for some exciting material from Koolsville & Sacred Heart Tattoo. Your #1 Las Vegas Tattoo Shop and Home of the $10 Tattoo.
By subscribing today you will have our Tattoo Aftercare Tips sent directly to your email. 
Hot Spot For A Las Vegas Tattoo Shop
HOME OF THE $10 TATTOO