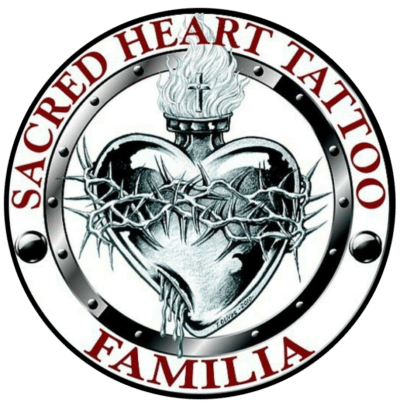 Here at Downtown Tattoo Shop, we have very experienced artists that provide safe and sterile equipment. We know that getting a Tattoo is one of the most important decisions you can make. Our professional artists are here to assist you with this decision and make it as comfortable as can be. Come down to the cheapest tattoo shop in Las Vegas, The Home of the $10 Tattoo, and don't just let anyone tattoo you. Get your tattoo done by Sacred Heart Professional Artist.
Sacred Heart Tattoo is only minutes away from the famous Fremont St one way and Las Vegas Strip on the other. Here at our Las Vegas Tattoo Shop, we have some of the top-performing artists in the city of Las Vegas. 
Our artists specialize in various styles of tattooing, including tattooing darker skin pigmentation. Not too many artists are skilled in this area. 
Check out our artist today and schedule your session.
Worldly Known Sacred Tattoo
Whether you are getting your first tattoo or you are already an avid collector, Sacred Heart Tattoo is the top Las Vegas Tattoo Shop, and also the perfect place to get your next piece of custom artwork. We have over 5,000 Tattoo Designs for you to choose from or you can bring your own. We offer tattoos starting at $10. From the mild to the wild, we can tattoo it for you! Come see why we are considered as the Worldly Known as top tourism spot for Cheap Tattoos in Las Vegas, Nevada. 
Hot Spot For A Las Vegas Tattoo Shop
HOME OF THE $10 TATTOO