Las Vegas Tattoo Artist that Specialize with Dark Skin
If you're looking for cool Vegas tattoos, Koolsville Tattoo is your 'go-to' expert for dark skin tattoos.
A tattoo is a powerful skin symbol that becomes an essential part of who you are. Dark skin with tattoos works well, provided you have a skilled tattoo artist who is experienced with dark skin.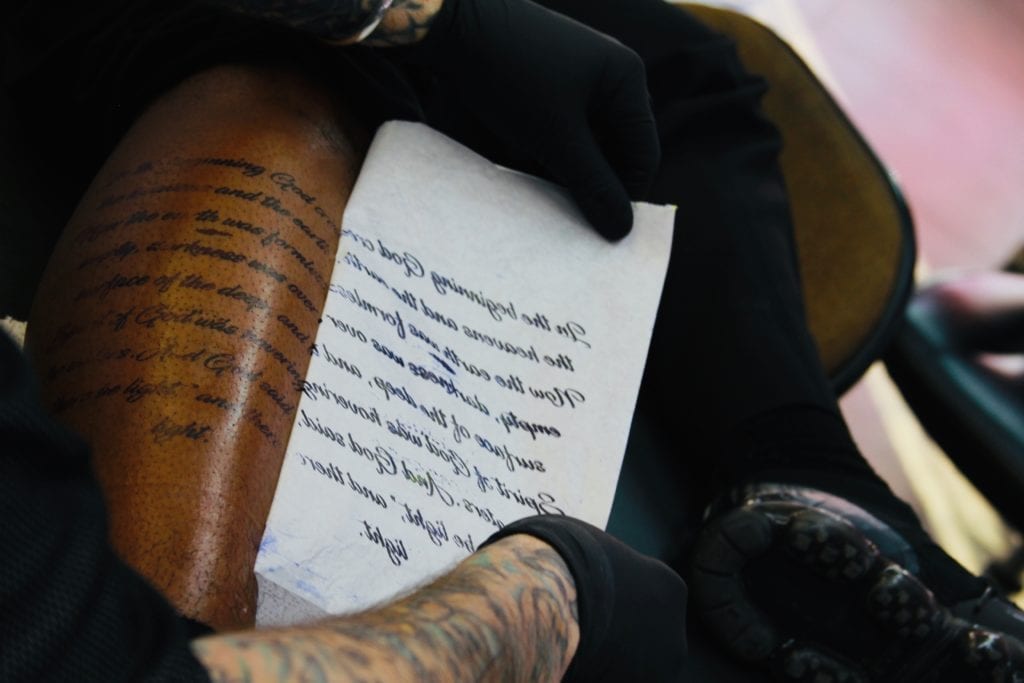 There is no one type of tattoo ink that will only work with dark skin. Each tattoo ink color provide vibrant pigmentation. Each skin type has a different outcome for all and could be explained more in depth when you consult with the experienced artist.
Specialist Care for Dark Skin Tattoos:
Dark skin is softer than white skin. It's also more prone to scarring than light skin types and more porous, which can lead to blurring of delicate tattoo lines. White skin is tough and can withstand more intricate tattoo detail. For these reasons, dark skin tattoos need an experienced professional, who understands how to handle dark skin with tattoos.

Your chosen tattoo artist should be skilled enough to avoid scarification by ensuring that the needles do not penetrate too deeply into the skin. At Koolsville Tattoo we will take care of your skin with skill, patience and expertise.

Tips for dark skin with tattoos:
1. Ink on Dark Skin:
Tattoo ink sits beneath your skin rather than on top of it like paint. When tattoo dye is added under your natural color, the resulting blend is a combination of the two tones. Black tattoo ink works well on dark skin because it combines with the skin tone perfectly, making your dark skin tattoo seem like a natural part of you.
2. Simple, Bold and Graphic Designs:
Choose a design that is not too intricate. Simple, bold and graphic designs will usually work best for dark skin with tattoos. Detailed patterns or images with lines that are set close together may blur on the skin, causing an effect that looks as if the ink is leaking out from the tattoo's edges. Plan to leave ample skin space in between your tattoo lines to create clear defined boundaries.

3. Bright Colours Rock:
White and light color tattoo inks are fairly toxic to the human body and will not last very long beneath the skin. Your dark skin tattoo will also need touching up at a regular intervals. Rather, use bold bright colours such as dark reds and blues to create your super cool Vegas tattoo. Use a simple black ink base design and add the occasional striking color highlight to get the best results.

4. Try Tribal Designs:
Tribal Polynesian islanders were some of the first people to hone the art of tattooing. Traditional Samoan, Tahitian or Tongan Island tattoo designs are considered the original dark skin tattoos.

Tribal tattoos follow organic patterns found in nature; such as the skin of a snake, or the scales of a fish, the rays of the sun or the natural patterns of water, wind and clouds. They are clear, bold and precise leaving ample skin space between the lines. These designs always look great on dark skin with tattoos.