Looking for a unique way to get inked up in Las Vegas? With its vibrant nightlife and variety of tattoo parlors, the city offers some of the best places to get tattoos. From exploring safety procedures and designs to determining the right tattoo artist, here's everything you need to know to make your trip to Las Vegas even more memorable with a beautiful tattoo.

Research Tattoo Parlors in Las Vegas.
It's essential to do your research before getting a tattoo in Las Vegas. Selecting the right parlor is essential to ensure safety, quality, and satisfaction with your ink. Look for parlors that have licensed tattooists, up-to-date equipment, and hygienic practices. Don't be afraid to ask questions; it may feel uncomfortable but this due diligence will make all the difference in the quality of your experience!
To find reputable parlors in Las Vegas, look for recommendations from friends and family. When it comes to tattoo parlors, word of mouth is usually reliable. Take the time to read reviews online and also visit a few parlors in person to get a sense of the atmosphere and professionalism. Do your research and ask questions about their experience as well as sterilization processes prior to finalizing your selection. At the end of the day, decide what works best for you!
Consider the Reputation and Reviews of Potential Artists.
Check out reviews for each prospective artist you're considering. Reviews provide great insight into the reputation and skill of any given parlor and its staff. Read up on experiences that others have had—did they feel comfortable during the process? Where their expectations met? Are they pleased with the end product? Make sure that your artist has a positive reputation before scheduling an appointment.
Additionally, another important factor to consider is each artist's portfolio. Ask to see examples of their work so you can get an idea of their style and the kind of detail they usually put into a tattoo. Are they using quality inks? Do they have good attention to detail? A portfolio can tell you a lot about the quality of work any given parlor or artist can do. Make sure to ask around and read reviews so that you know exactly what you're getting when you walk through their door.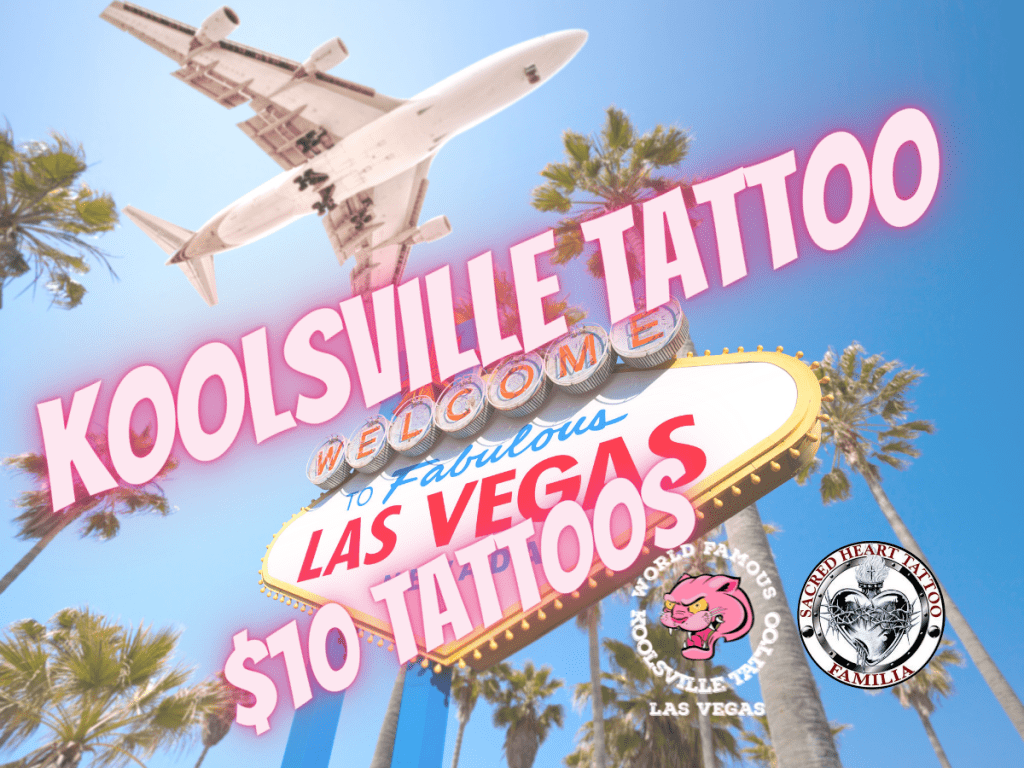 Decide on a Design and Talk with Your Tattoo Artist.
After your research, you're ready to move onto selecting a design. Look into the art portfolios of Las Vegas-based tattoo artists and get inspired by their different styles. When the time is right, schedule a consultation with your artist and have an open conversation about your ideas for the design. It's important to discuss your preferences along with any potential risks associated with getting a certain kind of tattoo for your own skin type. You can also ask about which inks or techniques they suggest for bringing out the best in your unique idea.
During the consultation, bring in reference images of tattoo designs that you like, but also make sure to listen to what your artist has to say. While they are there to professionalize your artwork and make it special for you, don't be afraid to express what you have in mind. The objective is for both of you to come together and create something you will love with a design that blends with the curves of your body. Feel free to ask questions and refine until everything looks perfect – learning about the ingredients used in the colors and how much time will be needed for each visit can be helpful as well.
Make Sure the Artist Practices Good Hygiene Standards.
In addition to picking a design and finding the right artist for it, you must also check that the parlor follows strict hygiene standards. Make sure your tattooist wears gloves, uses professional-grade equipment, and has sterilized their needles and other tools properly. If any of these protocols do not appear to be happening in the shop, you should find yourself a different artist.
Las Vegas is renowned for their tattoo parlors, but many of these establishments fail to use a strict hygienic routine. It's not unheard of for porous materials to be used in the making of a tattoo, or for gloves and other vital pieces of equipment to go unwashed. Therefore, it is essential that you research the shop before choosing them as your go-to tat artist. Ask around and look into reviews; good hygiene should never be compromised when you get a Las Vegas tattoo.
Follow Aftercare Instructions to Take Care of Your New Tattoo.
Aftercare is just as important as picking a design and artist for your new tattoo. Aftercare instructions and other information will be given to you by the artist, so it's important that you follow it closely. This will include how often to wash and apply ointment, when to stop wearing clothes on the area, and how much sun exposure to limit. With proper aftercare, your stunning art will maintain its beauty for many years!
You'll want to always wash your hands before touching the tattoo and use a mild antibacterial soap such as Dove or Dial. After you have washed the area, pat it dry with a clean paper towel and apply a thin layer of ointment. Do not put too much or it can clog your pores and cause an infection. While healing, you should avoid wearing clothing over the tattoo; however, swimming is discouraged for at least two weeks. Additionally, be sure to keep your new tattoo out of direct sunlight during its healing process – especially in the hot summer months! Once it's healed properly, feel free to go back for more art!
TATTOO STUDIO NEAR YOU
Tattoos are a popular form of body art and Las Vegas has an abundance of shops that offer ink services. It is vital to note that tattooing is perfectly legal in the state of Nevada, so you can be assured that any shop you visit will uphold the highest industry standards. When selecting a tattoo parlor in Las Vegas, make sure to choose one with a good reputation and excellent customer service! If you're looking to get a tattoo in Las Vegas, Koolsville Tattoo can help.
With five locations in both along Las Vegas Blvd. and Main St. (art district), you'll be able to find the perfect spot for your next ink. Our talented artists are readily available to answer any questions you may have and give advice on the best design for your unique style. So start searching for a "tattoo shop near me" today and visit Koolsville Tattoo and Sacred Heart Tattoo in Las Vegas